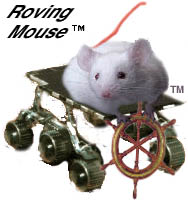 Roving Mouse: humor section

You are here: Roving Mouse > humor > Case for Mars


This elegant, simulated leather case is roomy (2.7·108 x 3·108 x 4·108 inches) and completely waterproof. Perfect for your next sample-return trip: it holds everything! Even includes two inner pockets for moons.
Specially designed clasp is guaranteed not to damage fragile polar caps. Insulated to keep ice absolutely cold.
Tired of losing valuable spacecraft? Keep them organized in the convenient zipper compartment.
No more searching for extraterrestrial life forms! They'll always be at your fingertips with the handy Velcro® strip.
Built-in CO2 tap is indispensable!
Main compartment is plastic lined so you'll never trail sand across your lab floor again!
This unique carrying case is only $99999999999.98 (plus shipping and handling).